If you are living in Italy's commercial capital Milan, then Lake Como is the best option to visit in Northern Italy's Lombardy region. The area is surrounded by mesmerizing lakeside villas and mountains, and the distance from Millan to Lake Como is only 51 kilometers. One of the great destinations of Millan because of its dramatic scenery, is Lake Como.
It is in the shape of the alphabet Y with three slender branches, and these gather at the resort town of Bellagio. Como city is located at the bottom of the southwest branch that is the home of Renaissance architecture.
Como is a beautiful location where tourists enjoy walk, and train station and boat landing both options are available within walking distance. The top tourist attractions of Lake Como are Villa Carlotta, Isola Comasina, Villa Balbianello, and many more, along with the delicious food.
7 Different Ways From Milan to Lake Como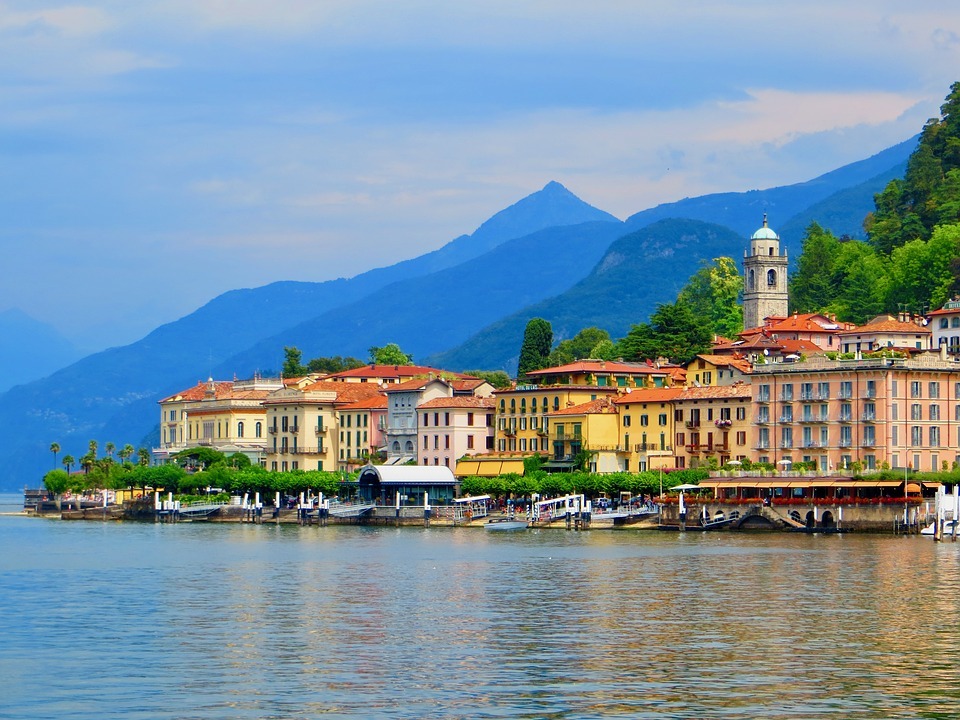 You can get Lake Como from Milan in multiple ways, and it all depends on your travel needs.
#1 Traveling by Train to Lake Como
There are three railway lines that you can choose to travel the most amazing Lake Como. The different traveling apps are also available to book the set, such as the Trenitalia app or the Trenord app (available for Android and iOS).
#2 Milano Centrale/ Milano Porta Garibaldi to Como
The priority to reach Como from Milan is by train. Just 10 minutes away from the Lake. Both trains travel along the same railway line, but there is a major difference. Trains from Centrale to Como make fewer stops; meanwhile, from Porta to Como has just a single local station.
The traveling time from Porta is just over an hour, and Centrale to Combo is quicker, just 36 minutes. However, prices differentiate between €4.80 to €14 due to slow to faster services.
Tip: The helpful tip for travelers to buy tickets through the app or at the station is that advance booking is not compulsory as there are plenty of departures. However, if you purchase the ticket at the station, then don't forget to validate at the ticket machines before getting the train; these machines are located on the platforms.
Milan Central station has a couple of M2 subway stops than the other options. The train stays in Monza and Seregno before Como. The price is in between €4.80 – €11.90.
Tip: The helpful tip for tourists regarding this railway line is that if you are unable to find your trains on boards, then ask from staff. It is because the destination could be Lugano and another Swiss city.
#3 Milano Cadorna To Como Nord Lago
Cadorna another major train station to Como from Milan. Here the Lago means" Lake in Italian and the last station along the line. It takes one hour to reach there just in €4.80, but it's a one-way ticket. It's amazing because once you reach there, the first thing you see is Lake Como.
Tip: The helpful tip regarding this station for travelers is that take the C30 bus stop to Bellagio and from Piazza Matteotti that the major Como bus station.
#4 To Reach Lake Como From Malpensa Airport
Malpensa Airport is in north Milan and the closest one to Lake Como. To choose Malpensa is the best option when you head straight to Como. You have two options to reach the Lake Como; First is by train after reaching the airport, and second is by renting a car.
If we talk about the trains them, the easiest one is nine direct TILO trains that travel daily from Malpensa to Como S. Giovanni and takes one and half an hour to reach. These were introduced in 2018, and the working hours are 7:12 am to 11;12 pm. One train starts to travel after every two hours and cost €17 each way.
The second option is Malpensa Express, a way to get the Como lake to Milan. It starts to travel from both sides and stops at Serono train station in 20 minutes. Again, you take a train that heads toward Como Nord Lago. The ticket price to reach Malpensa to Lake Como via Express is €10.90 each way.
#5 From Malpensa To Lake Como by Car
If you take a car on rent from Malpensa to Lake Como, you can follow the direction toward Chiasson. You travel 9.3 miles via the new A36 motorway and then, on the right turn, take the A9 motorway toward Como.
Tip: Always remember continuing your journey until you reach the Como Centro exit.
#6 From Orio Al Serio/ Bergamo Airport To Como
The second famous air travel to reach Como is Bergamo airport located in Orio al Serio. Bergamo is a small town and takes fifteen minutes to reach from Milan. AT this airport, you have two options for renting a car or public transport.
The best option from this airport to reach your dreamy destination Como is to rent a car that takes one hour. Renting a car could be the best option that saves time, and you enjoy your holidays.
However, if you don't want to travel via car, then outside the airport, so many companies offer transport that takes you to Como.
#7 From Milan Linate Airport To Como
This airport is in the eastern periphery from where if you travel via car for Lake Como, you will travel from the A51 motorway and then the A9 motorway.
If you use public transport, then Star fly bus service is available that connects the airport to Centrale Milan. At reaching there, you take a ticket in 5 and reach your destination.
Final Words
No one wants to miss this breathtaking place where you can spend your holidays. There are so many tourist attractions at Lake Como to make a memorable trip. To reaching this largest Lake of Italy Como Lake from Milan, you have options of travel via train or by air. On reaching there, you take some bus services or personal car services.
Well, if you are looking for Lake Como Transfer service, you can hire Elite Royal Cars Lake Como transfers services that provide luxury transfer service from Milan to Lake Como along with professional chauffeurs. They are amazing and plenty of luxurious cars such as Mercedes, E S, and V class. Elite royal cars also arrange the Mercedes mini buses for group day tours.
You can book your car along with essential information like transfer date, email, WhatsApp's number, pick up and drop off location. Once you confirmed your date and provide all details, they book a car for you on the transfer date and inform immediately.
You May Like To Read: