Italy's mountain resorts are a hidden treasure waiting to be explored, and what better way to embark on this journey than with Elite Royal Cars? We're here to transform your trip into an unforgettable VIP experience, offering top-notch chauffeur services that cater to every traveler's needs. Whether you're planning a family adventure, a romantic getaway, or a business retreat, our services are tailored to perfection.
Discover Italy's Mountain Resorts in Style
Italy's mountain resorts are a testament to nature's grandeur and beauty. Nestled among the majestic peaks and picturesque valleys, these destinations offer a retreat from the hustle and bustle of daily life. From the breathtaking Dolomites to the enchanting Lake Como region, Italy's mountains have something for every traveler.
Tailored Experiences for Every Traveler
At Elite Royal Cars, we understand that each traveler has unique preferences and requirements. That's why we offer personalized VIP transfers and chauffeur services designed to cater to your specific needs. Whether you're traveling with family, seeking a romantic escape, or planning a business trip, our team ensures that your journey is customized to perfection.
Family Adventures in the Mountains
For families seeking adventure, Italy's mountain resorts provide the perfect backdrop. With a range of outdoor activities, from hiking and biking to skiing and snowboarding, there's no shortage of fun for all ages. Our spacious vehicles accommodate families of all sizes, ensuring a comfortable and enjoyable ride for everyone.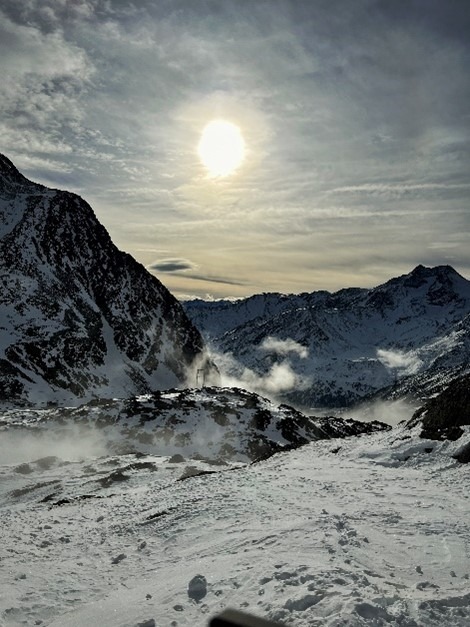 Romantic Getaways
Couples looking for a romantic escape will find Italy's mountain resorts to be idyllic settings. Imagine cozy evenings by the fireplace, leisurely strolls through charming villages, and breathtaking views that create lasting memories. Our chauffeurs understand the importance of privacy and can create a romantic atmosphere tailored to your desires.
Business Retreats in Nature
Even business travelers can enjoy the tranquility of Italy's mountain resorts. These locations offer an ideal environment for meetings, team-building, and corporate events. With Elite Royal Cars, you can expect punctuality, professionalism, and reliable transportation, ensuring a seamless business retreat.
Don't Forget to Book Your VIP Experience
As you plan your journey to Italy's mountain resorts, don't forget to book your VIP experience with Elite Royal Cars. Our chauffeur services, comfortable vehicles, and commitment to excellence will elevate your trip to a whole new level. Whether you're exploring the mountains for the first time or returning for another adventure, let us be your trusted travel companion.
In conclusion, Italy's mountain resorts offer a world of possibilities for travelers of all kinds. With Elite Royal Cars, you can explore these remarkable destinations in style, comfort, and luxury. Tailor your journey to your unique needs and create unforgettable memories in Italy's mountain paradise. Book your VIP experience today and unlock the beauty of Italy's mountain resorts with Elite Royal Cars.