When it comes to visiting Milan, you're in for a treat. Italy's fashion and design capital is a treasure trove of art, culture, and cuisine. But if you plan to extend your adventure to the picturesque shores of Lake Como, the journey from Milan's bustling streets to the serene lakeside can present some challenges. To ensure a seamless and enjoyable transition, we've put together a few helpful tips for your Milan to Lake Como airport transfer.
Exploring Milan: A World of Wonders
Before we delve into the transfer options, it's worth noting that Milan is a city of endless discovery. From the magnificent Milan Cathedral (Duomo di Milano) to the world-renowned opera house, La Scala, and the historic Sforza Castle, you'll be enthralled by the city's rich history and vibrant culture.
Your Transfer Options
Public Transportation: Milan boasts an extensive public transportation network, including buses and trains, that connect the city to Lake Como. While this option is cost-effective, it may not offer the level of comfort and convenience you desire.
Taxi: Hailing a taxi upon arrival in Milan is a possibility, but it can be a hit-or-miss experience. Finding an available taxi, especially during peak hours, can be time-consuming. Additionally, language barriers might make communication challenging.
Train: Trains offer reliable connections between Milan and Como. While they are a popular mode of transportation, especially for commuters, they may not provide the comfort and privacy that some travelers prefer.
Elite Royal Cars: Your Hassle-Free Solution: If you're seeking a hassle-free and comfortable transfer from Milan to Lake Como, Elite Royal Cars is at your service. Our VIP transfer service ensures a seamless transition, allowing you to relax and enjoy the journey.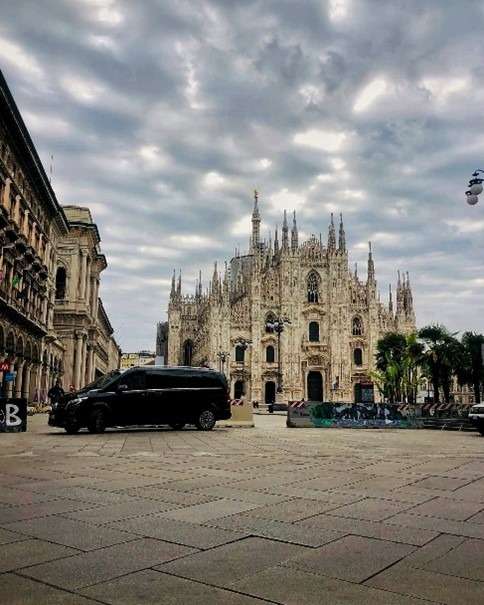 Planning Ahead for Peace of Mind
To ensure a smooth transfer to Lake Como, here are some essential tips:
– Plan in Advance: It's crucial to plan your transfer in advance, especially if you have specific requirements or a tight schedule. Don't leave your transportation to chance; make arrangements ahead of time.
– Work with Professionals: Partnering with professionals like Elite Royal Cars can make all the difference. Our experienced chauffeurs and luxurious vehicles guarantee the highest level of service and comfort.
– Consider Your Luggage: If you're traveling with large suitcases or sports equipment, it's essential to choose a transfer option that accommodates your needs. Elite Royal Cars offers ample space for luggage, ensuring a stress-free journey.
– Timely Arrival: Punctuality is key. Arriving at the airport promptly for your departure ensures a smooth transition from Milan to Lake Como.
In conclusion, while Milan offers a vibrant urban experience, Lake Como beckons with its tranquil beauty. To make the most of your journey, careful planning is essential. Booking a comfortable car service with a personal chauffeur is a wise decision. Elite Royal Cars offers top-tier VIP transfer services, ensuring that you arrive at Lake Como in style, comfort, and on time.
Embark on your Milan to Lake Como adventure with the confidence that your transfer will be a seamless part of your unforgettable journey.